Working on this one, guys. SOON.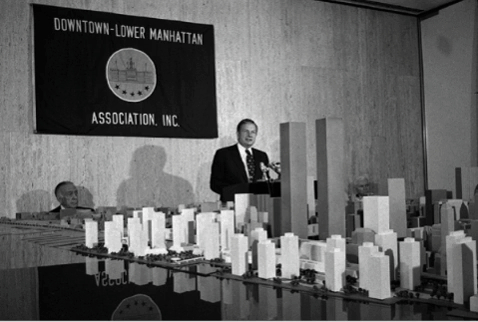 –https://media.giphy.com/media/7TqWtIxUn063ghGNBA/giphy.gif
---
NOTES:
In 1952, Congressman Eugene E. Cox headed up a committee that for the first time tried to uncover the Rockefeller's (and other's) foundations' activities. For some reason, Cox encountered stiff opposition everywhere against his committee's investigation, and the Congressman for some reason got sick and died. One member of the committee, Congressman Carroll Reese, and his Counsel Rene Wormser attempted to continue the investigation. Rockefeller's henchmen and newspapers did their best to destroy Congressman Reese. The Reese investigation was given only the barest minimum of time and little resources for their investigation. However, they were still able to uncover that beginning in the 1930s vast sums of money were spent in Education by the Rockefeller and Carnegie foundations. This money went to promote John Dewey, Marxism, a One-World-Government agenda, and Socialism. The foundations (principally the Rockefeller and Carnegie) stimulated two-thirds of the total endowment funding of all institutions of higher learning in America during the first third of this 20th century.*******
BOOKS
nwo
family
illum
counter
outline is good
intro needs the why now — answer is the endowments/
tyrannical monopoloist to rule us via scarcity
nine herat operations?
retweet that shit!
When you pull up a orcjeffler ssatdnard oil stokc certificace, you;d think it would show picutres of oilwlee,s or  pipe liens or gas sayons – no, what john d m rokcefler out on his stokc cerficates was the White Gouse.
in 1890s, contoleld the oil, freight buinseess and roailroads whic were buitl to ove the oil, monopy to plsi into 7 companies, but main tain its
we;re going to see how they created the finacial poanic of 1907 to show how they want to control the markets, leading up to settin up the fderal reseerce vor that putpose.
iNVENTED a nedw businesm manging huge . figured out ensowment, chairty piggy bank, contolled all the sahres, goes on wiht its business. got into the busness of hanfle the endowments of all their fdriends.the trust idea was that everyoen coudl wipe their hands of it, sand the rockefelelrs woulkd control all their shareholder votes, thannk you very much.
carneie endownm,, ford enfowment.
arts donation a form of soft dinplomacy. even morfe so when these are actiist non-protis./
soros in israel was dfounf to a dozen non-pfots n constant conflcit with teh dytaye. soors is the biffes sona to ro all of the,.
this is how htye do tit..
The Rockefeller family formally took over the White House in , via a henchman .
Why this side note og history — I never heard of Mr. House in all my years of superficial history book studies — lies the ugly answer of who this family controlled the halls of government , and more dastardly, the halls of our mind
the best analogy and I can say would the hall of mirrors – showing you things you think are real, validating them with your own eyes because you saw them for yourself, but all being at the core just another distorted truth that we could more plainly calla  lie.
Federal REserve, who was the Aldrich Plan,w ho was Aldrichj, the son
Their magical is Foundation. This will the story of all that came before and how it arrived to its sad state of Fraud-ation today.
If you're going to stop reading here, just know that every time you listen to "Democracy Now," with that doyenne of progressive propaganda, Amy Goodman, remember that it was brought to you by… The Ford Foundation and the Carnegie Endowment — covers for their fraud.
Where the whole intellectual zeitgeist for the fraud comes from their permanent shadow government in waiting, called CFR, the Council of Foreign Relations — whenever you see an elite boosting his resume by his membership in CFR, just know that the talking points he's spewing are designed as the death by a thousand cuts for the American Dream.
Understand how the American Medical Association — also created by this crew — was the tricky way to remove the earth;'s cures for disease, and replace them with salves made of petroleum and opium – the best ingredients for them to make money – numbing the pain but never curing the disease. On purpose, friends.
In its stead, recognized these great institutions for what they really are — deep cover for the true communism, a totalitarian dictatorship where the Rockefellers are our local feudal kings.
No wonder John D. put the White House on his stock certificates. They think they own this place! And all of it's once freedom-loving people. No more.
Let's kick the bums out!
---
This is a sweeping story of a hundred years, so I'll give you the overview and then drill down with the books.
BOOKS:
the classics, plus
the upstate guy's story on the Rockefellers!
Clash of Dynasties: Why Gov. Nelson Rockefeller Killed JFK, RFK, and Ordered the Watergate Break-In to End the Presidential Hopes of Ted Kennedy
Tavistock — this is the model they replicated
1966- Builkd WTC
all that other stuff… john birch society
the guy in the story
gary allen
cfr kerfuffle
NOTES:
the story here is the rockefellers…
intro leads into time of… Standard Oil buys up competitors
railways helped ship the oil very fast,
but also rail was like the internet in that it devastated local stores that couldn't compete with national goods.
this ended up weakening the smalls and benefiting the bigs…
Panic of 1907… More in the next section, the short of it is the plan leads to the Fed, proposed by Aldrich, the son-in-law of R
Monopoly and Trust concerns
Company is split, but family's 13% stake is never diluted, just shared across the separate spin-offs
Those spin-offs end up as the partners of Saudi Aramco, so it's really all just one co.
Meanwhile… ruling leads them to creating a trust
Magic of the trust is that, it's not the money or ownership, but the ability to direct the voting of the shares
Ultimately, story of Chase Manhattan Bank ends up being the world's largest trust biz, ie., master of that co has the ability to direct the votes of all the share holdings of all the big clients.
Ford, Carnegie… all these give up their fortunes to Chase
White House
— The untold story of Mr. House behind Wilson…  ie.
Shadow government — all the planning boards Rock created
CFR
Russia
— newspapers clips, investment, etc.
Nelson… Nelson Aldrich R.
What's hilarious to me is he had his own private staff of 50 people when he was in govt….
https://www.amazon.com/Rockefeller-Report-Americas-Presidential-Hemisphere/dp/0812901142/ref=sr_1_28?s=books&ie=UTF8&qid=1513311715&sr=1-28&keywords=nelson+rockefeller
It was all Nelson… not LBJ. Rationale was that he couldn't beat JFK or RFK, etc. Also, all arms length….
https://www.amazon.com/Clash-Dynasties-Rockefeller-Break-Presidential-ebook/dp/B072VCTYFQ/ref=sr_1_36?s=books&ie=UTF8&qid=1513311715&sr=1-36&keywords=nelson+rockefeller
Clash of Dynasties binds together the crimes of the century. Kennedy had a dream for the nation, but Rockefeller had his own nefarious ambition to be president. Rockefeller employed a staff of seventy, paid for by Rockefeller Foundation funds. Actually, he used his staff to serve the 1960 Kennedy election in the hopes that a Kennedy victory would destroy Richard Nixon as a viable Republican national candidate. However, after accepting his support, the Kennedy brothers turned on Rockefeller who had become a Republican frontrunner in the 1964 presidential race. When the allegations surfaced that Rockefeller was using foundation money, Atty. Gen. Robert Kennedy began preparing charges against the governor with the intent of sinking Nelson's political aspirations. Succinctly stated, Rockefeller beat them to the punch by arranging the JFK assassination, although losing the Republican nomination in the waning hours of the primary. Rockefeller's misuse of foundation funds touched off a congressional investigation as well. This sounds very similar to the recent allegations surrounding the Clinton Foundation. Most people will be surprised to learn that the foundation is located on the forty-second floor of the Time-Life Building located in Rockefeller Center. Until very recently, the Rockefeller Foundation was on the forty-first floor. It was Time-Life Inc. that purchased the Zapruder Film and hid it for twelve years. It shows Kennedy's head whipping backwards by a bullet strike to his forehead, firmly suggesting a conspiracy. Representing thirty-five years of research, Clash of Dynasties is much more than a whodunit book—it is about how the Rockefellerocracy still wields malevolent power from behind a secret network of 501(c)3's "philanthropic" foundations—Rockefeller, Ford, Carnegie, etc. Visit rockefellerocracy.com.
"Rockefellerocracy: Kennedy Assassinations, Watergate, and Monopoly of the "Philanthropic" Foundations is a portal to a universe of political and economic supremacy, revealing links to the crimes of the century. Kennedy had a dream for the nation, but Nelson Rockefeller, a ruthless megalomaniac, had his own selfish scheme to become president. After a ten-year-long course of wrongdoing to steal American democracy, his nomination to the vice presidency by President Gerald Ford was not the hand of fate. Congressman Ford had served as an integral part of the Warren Commission whitewash. The two men formed the first administration not elected by the people
This release coincides with the fiftieth anniversary of the JFK assassination, that infamous weekend in November of 1963 that author Richard James DeSocio remembers well. He even witnessed Jack Ruby execute Lee Harvey Oswald in front of a live TV audience. Originally searching for answers to satisfy his own curiosity, that led to twenty-five years of painstaking research, the author has unraveled the dark mystery that baffled a nation for half a century. The verdict is radically different from the official version."
By this time John Rockefeller had taken over the nation's oil business and these Opium families all got into railroads as the country's infrastructure expanded quickly. When his oil monopoly was supposedly broken up (it was, but he still kept the same stakes in all the new companies supposedly created from it, so nothing changed!) they put their money into banks and invented a new specialty called trusts.
Trusts was a way for other rich people to handover their assets to someone who will payout nicely to them, which is great, but the trustee also gets to vote their shares, which only becomes dangerous when they control so many votes. A big trust, via all of its clients, could hold a huge voting position on any company board. Rockefeller's Chase Manhattan Bank became the world expert in this.
From Trusts came Foundations, think-tanks created to push a version of reality via its operations paid for by the Trust– this ends up being perpetrated by all of the non-profits it donates to, a whole web that adds up to deceive.
Ford Foundation, Carnegie Foundation, all the same guy holding their voting rights, their donations are going to push a specific narrative, that's how they wield power.
In the 1920s opium  becomes officially illegal after Foundations intervene — the consumption goes from 200k to 2m in the black market that first year being banned.
Also, what they have done recently
Managing Director, Program Influence and Campaigns
Rockefeller Foundation
–
New York, NY 10018
For more than 100 years, The Rockefeller Foundation's mission has been to promote the well-being of humanity throughout the world.
Today the Foundation is focused on securing the fundamentals of human well-being — health, food, power, and jobs — to ensure every family experiences dignity and opportunity in our rapidly urbanizing world. Together with partners and grantees, The Rockefeller Foundation strives to catalyze and scale transformative innovations, create unlikely partnerships that span sectors, and take risks others cannot – or will not.
The Foundation's Global Policy and Advocacy team is comprised of the regional offices in Asia and Africa, the convenings/Bellagio Center team, and the policy, communications, partnerships, and program influence and campaigns functions. As a strategy and service unit, the team operates with four primary aims: setting the table for action-oriented convenings and consensus in support of global goals; shaping the conversation around food, health, power and jobs, and building optimism for solving problems that will improve life for the world's poorest through compelling story-telling and impact-focused narratives; building allies for our program teams and their work by creating, nurturing and extending networks that will help Rockefeller Foundation investments and ideas travel farther and make an impact faster. Finally, the team aims to partner for impact, forging alliances, shared funding vehicles, and advocacy strategies that amplify our reach, influence, and impact.
With an endowment north of $4 billion and a staff of approximately 200, the Rockefeller Foundation directs more than $200 million in grant funding annually. For more information about the staff and the Rockefeller Foundation, visit www.rockefellerfoundation.org.
The Opportunity
The Managing Director, Program Influence and Campaigns ("Managing Director, PIC") serves as a key member of the Global Policy and Advocacy ("GPA") team reporting to the Vice President, Global Policy and Advocacy.
Based in New York at the Foundation's headquarters, the Managing Director, PIC oversees the development and execution of program influence and campaigns for the Foundation's core areas of focus — Food, Power, Jobs, Health, Data & Tech, and Innovative Finance.
This leader provides expert strategic advice and service, to design and launch program influence strategies and campaigns that advance the goals of each initiative, working closely with the Foundation's Initiatives leaders and with other team members across GPA. Additionally, this leader and their team help architect and collaborate on campaigns and advocacy as part of the organization's global philanthropic agenda or in response to world events. Finally, the MD, PIC works closely with the MD, Partnerships, Initiative leads, and the Vice President of GPA, to manage and build relationships with external partners who join in these efforts.
Core responsibilities include the following:
Develop strategic, topical, and creative influence and campaign plans with initiative teams that are integrated into and feed the overarching impact goals of wider initiative strategies. Recommend and advise on communications and advocacy grants, contracts, and consulting arrangements for initiative teams and oversee a program communications and campaigns budget;
Select and manage relationships with firms (communications, public affairs, creative, etc.) through grants and contracts in order to advance the Foundation's initiatives;
Conceive of, plan, and implement influence, and advocacy strategies and campaigns in collaboration with GPA colleagues;
Work with and support managing directors across the initiative, innovation and innovative finance teams on their thought leadership development;
Represent the Foundation externally to advance thought leadership around the Foundation's key focus areas;
Coordinate with other GPA units (communications, policy, convening, partnerships) to ensure multi-platform approach to campaign strategy development and execution, and to serve as a "one stop GPA shop" for program and initiative leads;
Work with the VP, GPA, and other senior leaders on the GPA team including a Senior Speechwriter, and the MD, Communications to make sure that both program and institutional messaging are complementary and harmonized;
Provide strategic influence, campaigns, and communications support and counsel to Foundation initiative teams, interfacing with other GPA units;
Provide support and counsel to grantees;
Oversee the development, research, and writing of briefings for media events;
Write or assign writing of press releases, talking points, blog posts, and other material related to program partnerships, milestones, or others news;
Staff or assign staffing for media interviews and events;
Supervise two Associate Directors, and coordinate with Managing Director of Communications on management of any shared personnel; and
Coordinate or lead media training where needed.
Candidate Profile
You are right for this role if:
You are excited by the opportunity to work with a world class team that is focused on creating measurable social change.
You are eager to work with and serve as a thought partner to leading global development experts on how to make their work go farther and faster.
You are mission-driven, entrepreneurial and believe in the power of a comprehensive and integrated strategy to amplify and deliver on the Foundation's ability to serve its beneficiaries with the greatest possible impact.
You have accountability for, and take ownership of, both strategy and execution.
You have a sense of urgency commensurate with the speed of today's news cycles and policy changes.
You are equally comfortable advising senior levels of management as you are guiding and collaborating across all levels of an institution.
You are at ease navigating between all sectors – nonprofit, government and corporate – in the United States or globally.
You are a thoughtful leader who manages and inspires people and works with integrity, always with a focus on the Rockefeller Foundation's mission to promote the well-being of humanity around the world.
The ideal candidate will have the following professional and personal skills, qualities and characteristics:
Strategic and Creative Leadership
The MD, PIC thinks strategically, analyzes critically, and translates ideas and insights into action through coherent and viable programs and plans. S/he possesses the ability to see opportunities and design innovative approaches backed by strong analysis and planning. S/he brings a strong sense for messaging, themes and techniques that resonate with the media and the public. S/he has the capacity to thrive in a high-paced environment and will bring knowledge in the Foundation's areas of focus. S/he is ambitious, embraces the Foundation's strategic focus and approaches new ideas with a 'can-do' attitude. S/he possesses the ability to evaluate risks and opportunities, using analytical and strong problem-solving skills to manage complexities with ease and creatively overcome obstacles to achieve goals.
Leading and Executing for Results
The MD, PIC possesses the curiosity and drive to stay ahead of trends in the communications field and stays apprised of global nonprofit and public sector trends and research in order to identify new and unique opportunities to serve the Foundation's mission. The MD, PIC executes for results with a high degree of leadership, responsiveness and motivation. S/he conceptualizes and analyzes solutions and problems in a proactive, constructive and creative manner. S/he fosters a sense of responsibility and accountability across departments along with the ability to effectively multi-task. S/he is experienced at working in a client services setting and skilled at project management and deadline management. S/he brings a proven track record in managing complex plans, projects, budgets and deadlines that require coordination across multiple stakeholders.
Ambassadorship, Partnership & Relationship-Building
The MD, PIC understands the importance of professional representation of the Foundation both internally and externally. S/he has exceptional communication, listening and written skills. S/he is flexible, energetic, poised and confident, and accomplished at communicating and influencing both inside and outside the organization. S/he is a media savvy communicator who brings passion for the Foundation's mission as a spokesperson. S/he exemplifies leadership and inspires trust and confidence across a diverse range of stakeholders. The MD, PIC is an interpersonal relationship builder with the desire and interest to build strategic partnerships on behalf of the organization. S/he is highly articulate and a deft communicator, able to quickly establish rapport and cultivate relationships across all levels of the organization. S/he embraces the culture of the Foundation while also fostering best-in-class practices. S/he fosters trust and collaboration among their own team members and across the entire GPA team. S/he is politically astute and attuned with a sophisticated personal presence.
Passion for the Mission
The MD, PIC has a sincere passion for the mission of the Rockefeller Foundation, especially as it moves into this new chapter. S/he will bring an understanding of the mission and will be deeply committed to the Foundation's reach and impact. S/he has sound, mature judgment and takes pride in succeeding at the highest levels. S/he demonstrate inclusiveness, collaboration, respect and has broad organizational interests. It is imperative that s/he treats others with respect, inspires others through the excellence of their work and interactions with others and stays true to the values of the Foundation. Moreover, the ideal candidate is an individual of unquestioned integrity, ethics and values; someone who can be trusted without reservation.
A Bachelor's degree in Communications, Public Policy, International Studies or a related field is required. A Master's degree would be desirable.
At least 15 years communications, advocacy, or campaign experience is required. Experience with international organizations working on global development issues would be considered a plus.